1st July 2018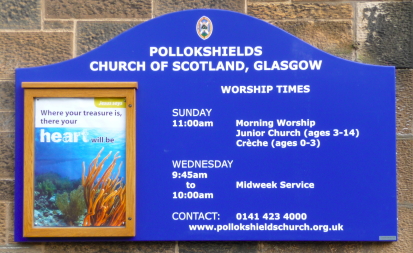 We glve a warm welcome to visitors aod members alike and invite you to Join the regular congregation for refreshments in the hall at the close of our worship services.
In this post you will find details of pastoral care arrangements and worship services throughout the months of July and August as well as plans for a major "open day" event in September.
Notices herein will be supplemented by pulpit intimations week by week
Mr Black is on Study Leave as well as annual leave over most of July and August so please do not telephone the manse during that period as we will be being looked after in the following ways:
Pastoral Care
Throughout July
Pastoral care for the church and parish will be provided by Rev Roy Henderson of Pollokshaws Church
You can contact him on 632 8768.
Or via the session clerk ( see below),
Throughout August
Rev James Teasdale will provide the same services coordinating where necessary with colleagues.
You can contact him on 571 7648
Or again via the Session Clerk.
Mary Morrison or Elena Srnith, Clerk and Depute Clerk can be contacted if you have any queries about church matters which are not specifically pastoral in nature.
Mary on 632 1659 and Elena on 427 5097.
Worship
On SUNDAYS will be led by various guest preachers:
8th and 15th July Rev John CampbeII
22nd and 29th July Mr Matthew Ritchie
5th August David Black is back for that Sunday
12th August Mr Matthew Ritchie
19th August Mrs Joan Kilpatrick
26th August Mr Matthew Ritchie
Mr Black returns for our Septernber services.
On WEDNESDAYS the services will be led by members of the congregation as per the rota on Session Room Noticeboard
Please note there are no services on 18th or 25th July as the church Is closed for maintenance other than Sunday worship those two weeks.
ACTIVITIES over July and August
• The Guild meet on Monday 9th July
• You can still get a coffee after worship each Wednesday morning
• There wilt be Junior Church Club throughout the summer
• Holiday Club run by Pollokshields Churches Together is in the week commencing 6th August
SEPTEMBER EVENT
September Psalms - Saturday 15th September 2018
To coincide with '"Doors Open Day" we, Pollokshields Church, will present a reading of the book of the Psalms.
From 11 -4 pm we shall be reading aloud through the psalter with various members of the church - you - taking tums at reading utilising different versions of the Bible and speaking from different parts of the church.
All are welcome to come and listen for as long or short a period as they like and to enjoy the wonderful architecture and stained glass of the building itself.
Musical settings of the psalms will be interspersed among the readings / our organist Uam Devlin will play some musical settings of the psalms between 1-2 pm ( see poster for timings to be confirmed).
Worship at 11am on Sunday 16th will also include a focus on the psalms in word and music and the church will be open thereafter for those who wish to enjoy its aesthetic beauty.
Details on pollokshieldschurch.org.uk or find us on facebook pollokshieldschurch
To get involved in this latest venture in engaging with our community through art and worship or to help with the stewarding of those who attend please speak to Mary Morrison in the first instance.
Names of those willing to read aloud the text should be appended to the sheet in the hall for the hour you wish to be Involved - each hour may involve something different and so we will have a brief planning meeting on Thursday 13th at 7.30pm in hall.
Pollokshields Church of Scotland reg no SC013690